Free flash games made by Indonesian. Strategy, action, shooting, mini game, simulation, survival horror, puzzle game, racing and more. NOTE: No wares nor commercial games here!
Monday, June 29, 2009
---
Developer: assaultgames
Genre: Top Down Shooter
Size: 1.44 MB
Description:
Shooting game with some new approach
Controls:
Tuesday, June 2, 2009
---
Programmer: Rudy Sudarto
Genre: Strategy
Size: 12.17 MB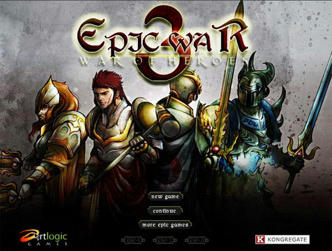 The most epic entry of the Epic War series. Defeat your opponents in battle to conquer every spot on the board. Build and upgrade your deck, form a strategy, protect your castle, and crush all who stand in your way!
Updates: